North Carolina's Most Secure Life Insurance Policies
The need for life insurance can seem like a faraway or unnecessary investment for many people. Nobody wants to think about dying. But realistically, it can happen any time. Life insurance is an important way to protect those you will leave behind.
Life insurance will help your loved ones pay the mortgage, bills, and other debts you leave behind. It also provides immediate funds to pay for funeral expenses, which on average cost upwards of $8,000-$12,000. Hoffman Insurance can help you navigate the confusing world of insurance to find a plan that's right for you, your family, and your needs.
Just fill out the short form below to learn more about North Carolina's best life insurance plans!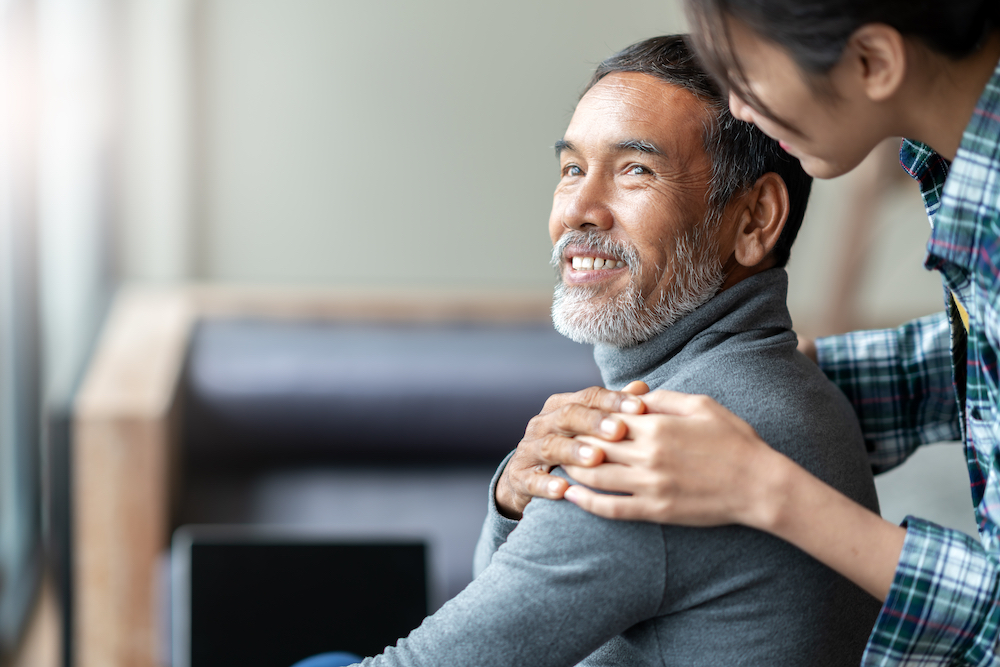 Life Insurance Is More Important Than Ever
For those leaving behind a spouse or other heir, life insurance is an excellent way to transfer wealth since the death benefit is considered non-taxable income. It can also help those who want to create a legacy by donating money to a favorite charity or other worthy cause.
Some important reasons to consider purchasing a life insurance policy:
Your previous term policy expired
You retired and lost group life insurance from your employer
You want a second life insurance policy to provide additional coverage
You worry about reduced social security or lost pension funds for your spouse
Your children or grandchildren may benefit from financial assistance after your death
We commonly meet with seniors who think their current life insurance policy is worth more than it is. Most permanent life insurance policies purchased in the late 90's or early 2000's are actually "Dying Out," meaning the death benefit is gradually decreasing over time. This happens because insurance actuaries at the time were producing illustrations based on high policy rates of return that would cover the costs of insurance charges beyond a certain age and produce supplemental income for your retirement. Unfortunately, due to the low interest rate environment of the post 2008 financial crisis, those assumptions have not held true.
It's possible that your policy may have underperformed and it's no longer able to achieve its objectives. Likewise, if you took distributions or policy loans from your cash values and these details are not carefully reviewed, you could unwittingly shorten the life of the policy.
Find The Coverage That's Right For You And Your Family
Term Life
Generally, less expensive than other life insurance products and designated for a certain period or to a certain age. Term is named for the contract's limited length or "term" and is pure life insurance. Term policies generally last for 1, 5, 10, 15, or 20 years, or to some specified age such as age 65 or age 100. This type of insurance is less common for individuals over 65.
Whole Life (Permanent)
This type of life insurance is usually more expensive but will last for the rest of your life, it does not expire after a certain "term." Part of the premium you pay gets invested with the goal of earning more money for your beneficiary. It is the most consistent policy you can buy. It offers lifetime coverage at a consistent premium.
Universal Life
Universal life insurance is permanent life with an investment savings element and low premiums like term life insurance. Some universal life insurance policies contain a flexible premium option. However, most require a single lump-sum premium or traditional fixed premiums.
Guaranteed Issue Life
Makes a good option for seniors with health complications. With this policy, you probably won't have to undergo a physical exam. Your beneficiaries may only receive the full amount of your death benefit if the policy is active for a specific number of years before you die (usually two or three years).
Speak With Hoffman Insurance About Your Life Insurance Policy Today!
As experts in the world of life insurance, Hoffman Insurance can make sure that you get the right plan for your needs. We'll guide you through every step of the way so that, whether you're here in Wilmington or elsewhere in North Carolina, you're able to live worry-free knowing that your loved ones are cared for in the event of tragedy.
Just fill out the short form below to speak with Hoffman Insurance about setting up a life insurance policy!